February 13, 2012
Phew, what a weekend! On Friday morning, Rachel and I headed down to Seattle with our good friends Andrea and Monica for a much-needed getaway. Our drive started out somewhat leisurely, with several thrift store and antique stops in the quaint town of Lynden, WA. We were happy to luck out on some great vintage goodies, including one particularly amazing treasure spotted by Rachel at our second stop. We may share a sneak peek of our finds with you…or we might just wait until market day for the big reveal! After settling into our hotel downtown, we did some more shopping before making our way to Wild Ginger for an amazing dinner. It was such a delicious treat to sample fresh Asian food inside such a beautiful restaurant, especially with such great friends…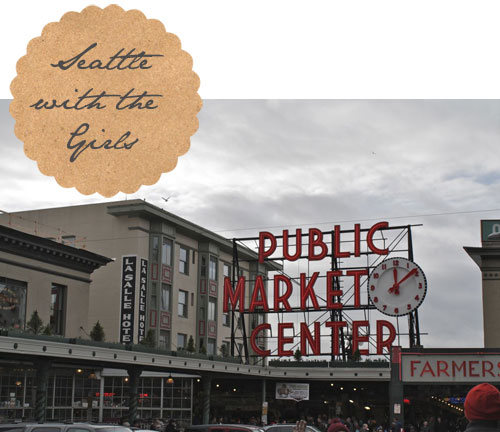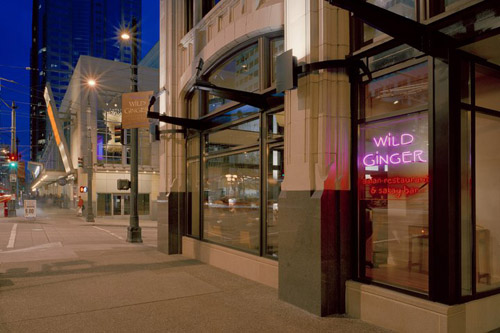 Wild Ginger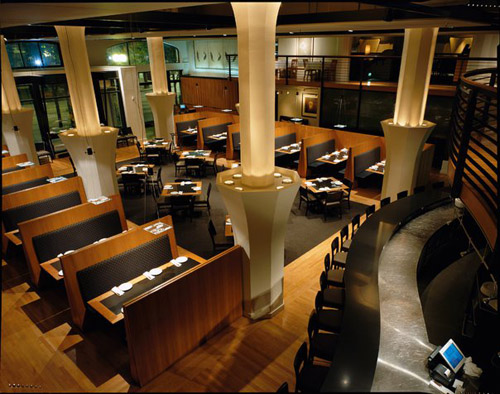 Wild Ginger
After a good sleep-in, we meandered through Pike Place Market, made the necessary stop at the original Starbucks and, at the suggestion of one of our readers (thanks Amy Beth!), stopped to taste the yummy ice cream at Molly Moon's Homemade Ice Cream….so good! I highly recommend the Earl Grey!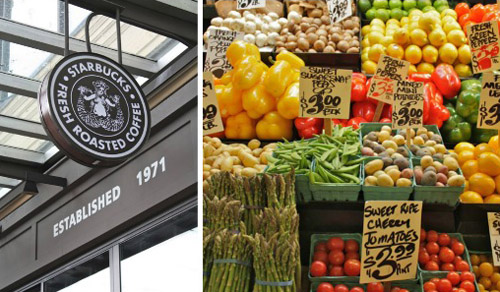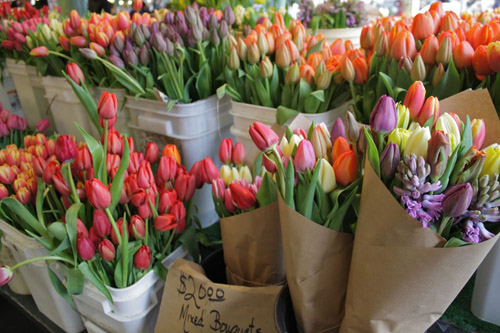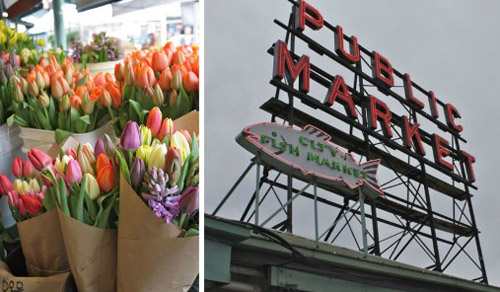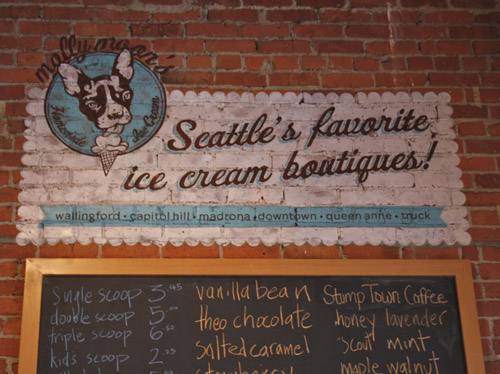 It was so fantastic to be with great friends and to not have much of an agenda or plan. We were all just happy to be taking a little breather from daily life and it was such a treat to take our time and browse the day away. One stop that was a must on our list was Anthropologie and, with an explosion (literally!) of Spring colour, it didn't disappoint us…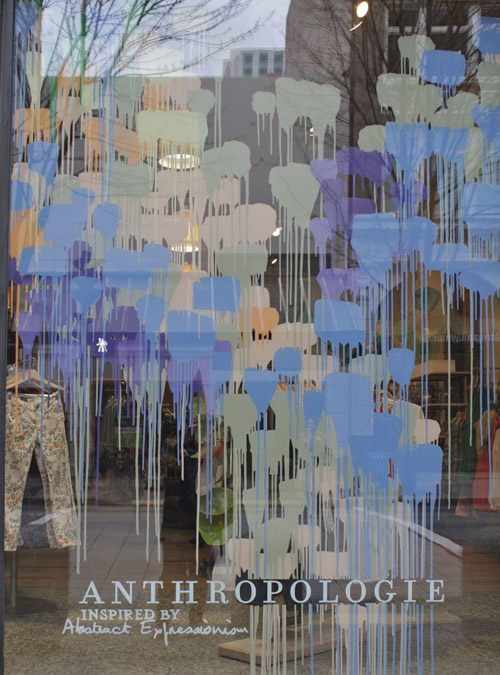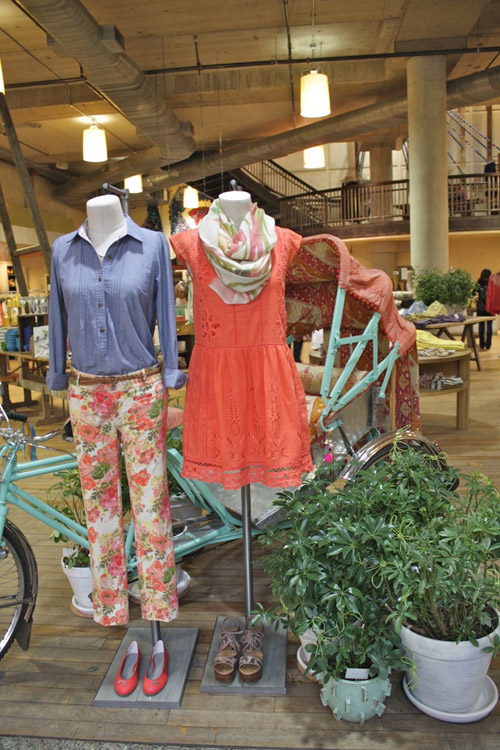 After a few more shops, we were feeling a little overstimulated and in need of sustenance so off we went to P.F. Chang's for some more Asian deliciousness…and well deserved refreshments, of course! Did you know it's Rachel's birthday tomorrow? Well, yes it is, and we sure maxed out our dessert opportunities by letting every server know about her special day. After our food intake this weekend, I'm thinking a few really long runs are in order but it was oh-so worth it!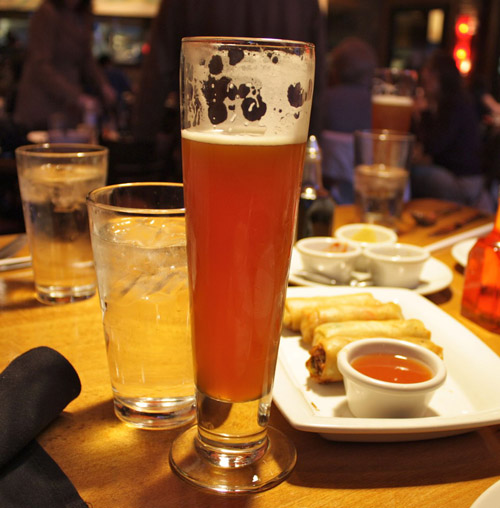 Yesterday, we packed our bags for home and made our way over to my most anticipated stop…West Elm. It was my first time visiting one of their stores in person and I was even more impressed than I thought I'd be! The fresh colours, clean lines and industrial touches had me at hello and I would have happily taken home any of their lovely vignettes, especially those incorporating sea glass greens and blues. With a Vancouver location in the works for later this year, I'd better hide my credit card!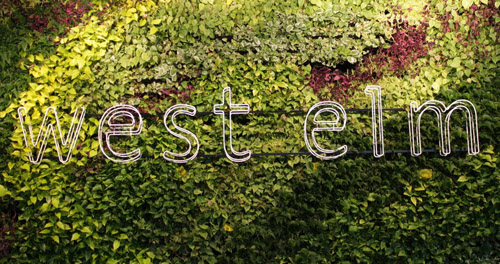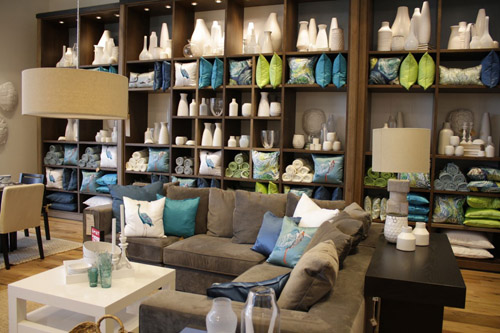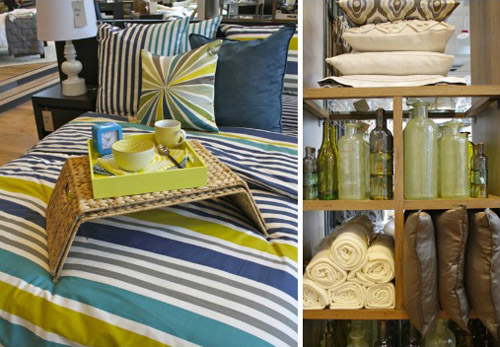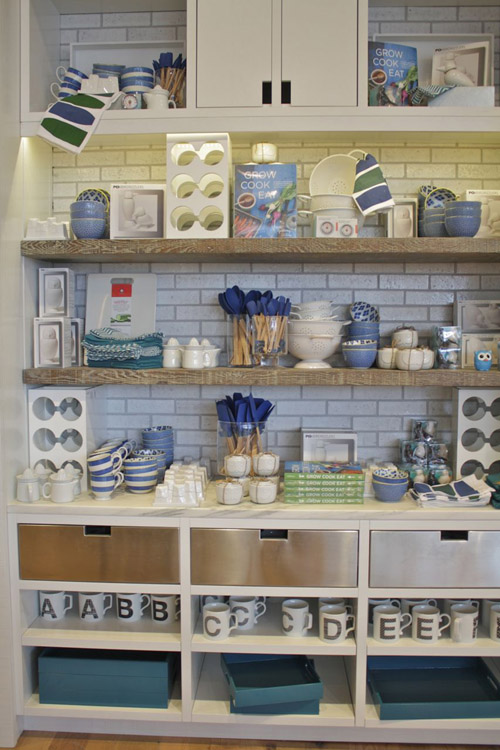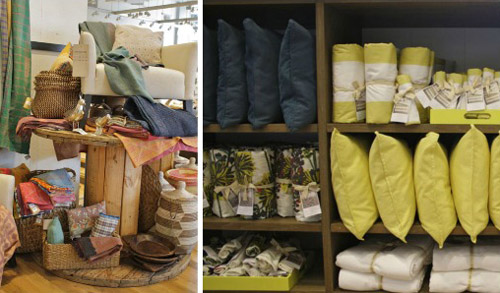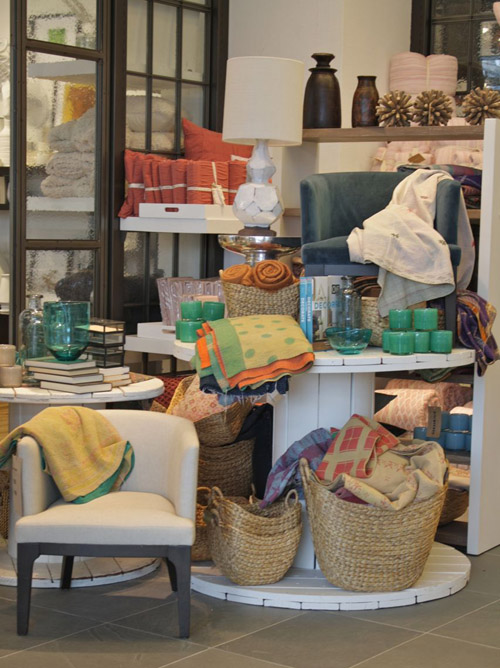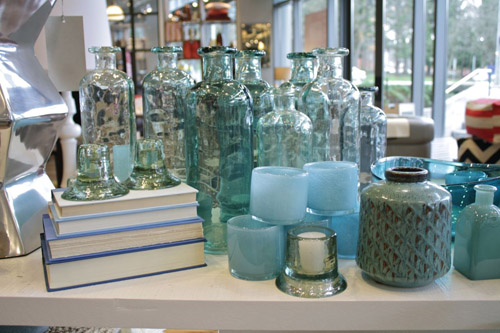 All photos by Birch + Bird, except where noted.
Now, it's back to real life for me and the final days of packing for Rachel. I'm trying really hard to ignore the calendar and the dwindling time until her departure but I know it's going to be a huge shock not having her just around the corner anymore. I'm so glad that we got in one more shopping trip in before she leaves and hopefully it will be a good excuse for us all to meet up a little further from home and for longer next time…I'm thinking somewhere hot and sunny would be very good!

By the way, I just realized that we neglected to share our finalized Spring market plans here with you! Scout Handmade + Vintage Market will take place on May 25th-26th in an indoor space at the Parallel Marketplace here in Abbotsford and we couldn't be more excited! Stay tuned to see how our plans unfold…