September 18, 2013
Thanks so much for all of your well wishes on Monday! We're all on the mend and thankfully the sniffles seem to be on their way out the door. As promised, I've got some inspiration to share for Gabe's new room but let me start by saying that finding good inspiration was far from easy! Gabe's only 10 but he's a pretty stylish dude and has always had a clear idea of what he likes when it comes to clothes, music and now his room. Thankfully, we're on the same page for this project but it 's been slim pickings trolling Pinterest for rooms that I could picture him chilling in. Shopping for bedding hasn't been any easier but he did spy this bespectacled sheet set which we both thought was pretty fun and they were on sale too, bonus! Trying to avoid anything too theme-y but here's a little glimpse of the look we're going for…a little bit nautical/skater-dude/vintage/quirky all rolled into one: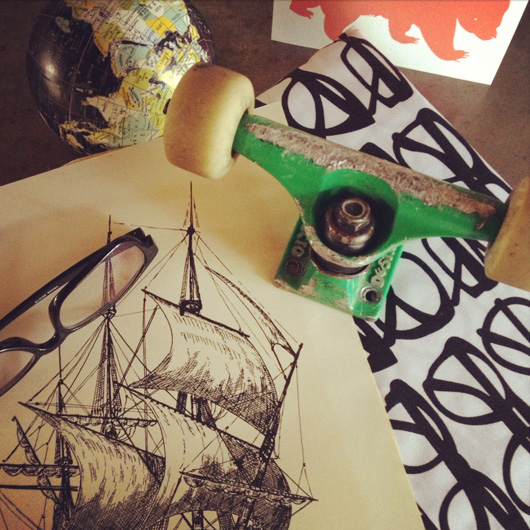 From my Instagram feed
I've been collecting art + furniture pieces from the shop (like this ship print and an amazing vintage hospital side table) along the way and will be borrowing a few (like my late great granny's metal bed from my parents and a large persian rug from my sister) and am pretty excited to start painting this weekend. As per Gabe's request, it will be mostly black + white with some bright pops of colour. Here are some other boyish spaces that caught our eye…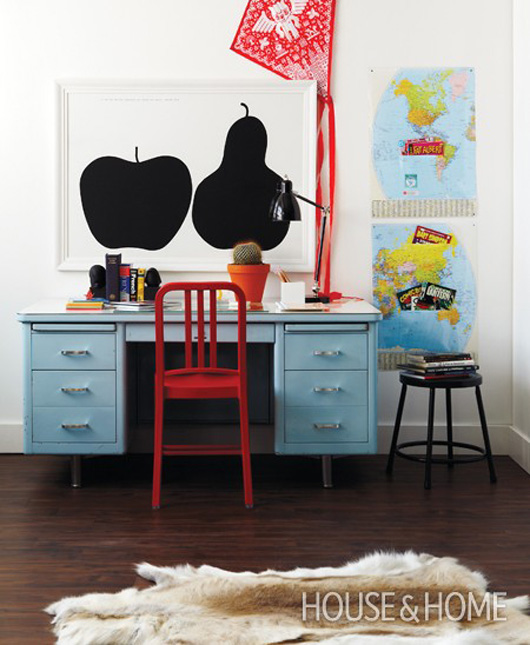 House & Home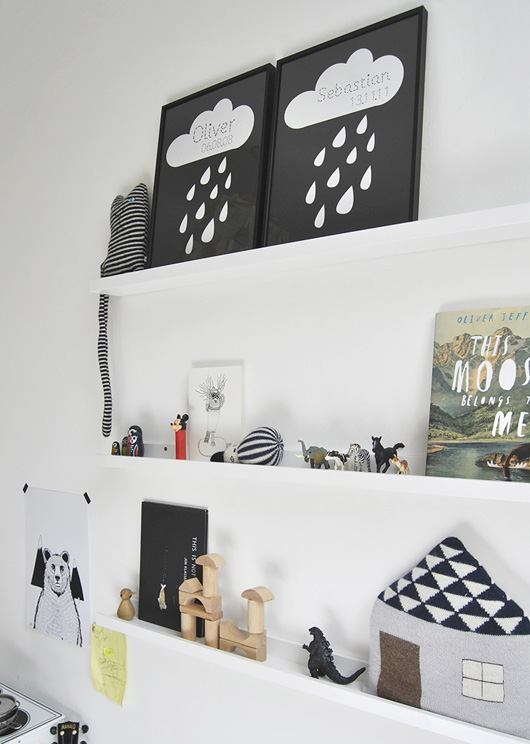 Ollie & Seb's Haus
House & Home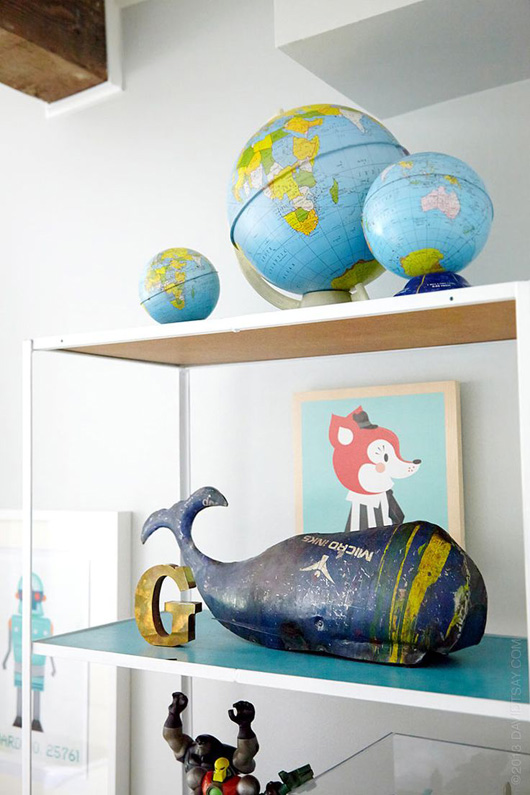 Emily Henderson
Living Etc.
Pretty cool, hey? Can't wait to start pulling it all together so that I can show you all some After's! Hope you're having a great week so far :)