July 10, 2013
Although it wasn't necessarily easy, my chimney makeover was definitely cheap…free, actually! I used up leftover paint from a previous project and it's made a world of difference in our house. Most of us don't have a huge budget for seasonal decorating but there are plenty of ways to work around that. Thrift stores and junk barns are my favourite ways (obviously!) to source out bits and bobs for my house. Most of the art, knick-knacks and books that I use throughout our home are secondhand treasures and I rotate them often. Plants and throw cushions (sew them yourself from vintage fabric, tea towels or even handkerchiefs) are also quick ways to add colour to your space…I'm so in love with the succulents in this seashell below!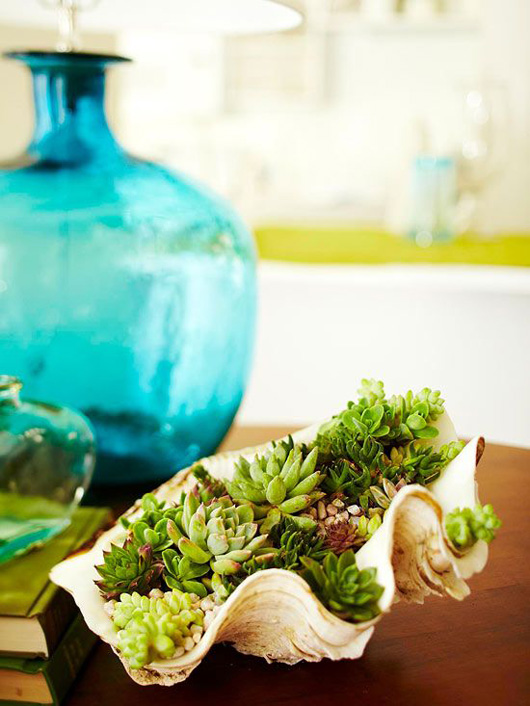 Better Homes & Gardens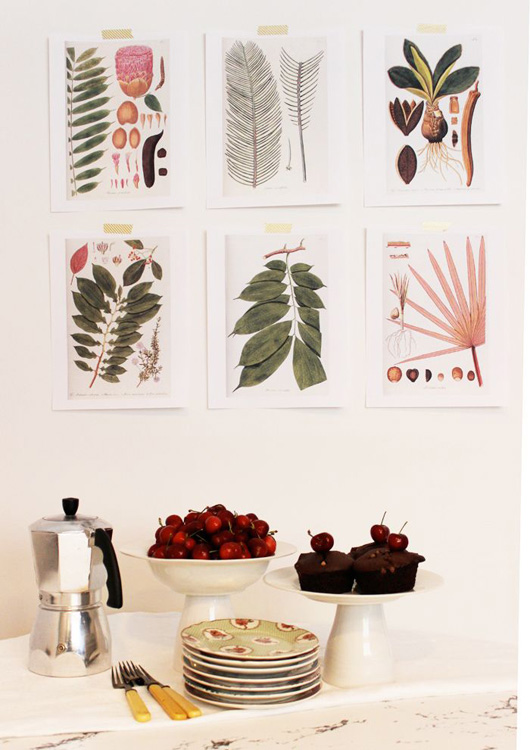 Poppytalk (free download!)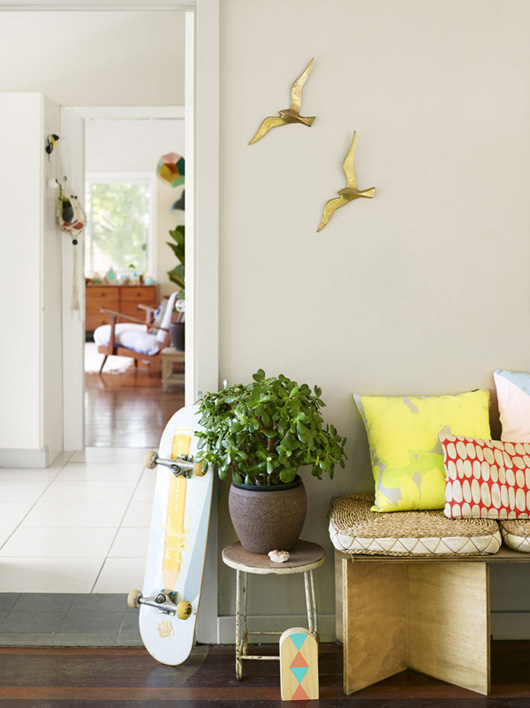 The Design Files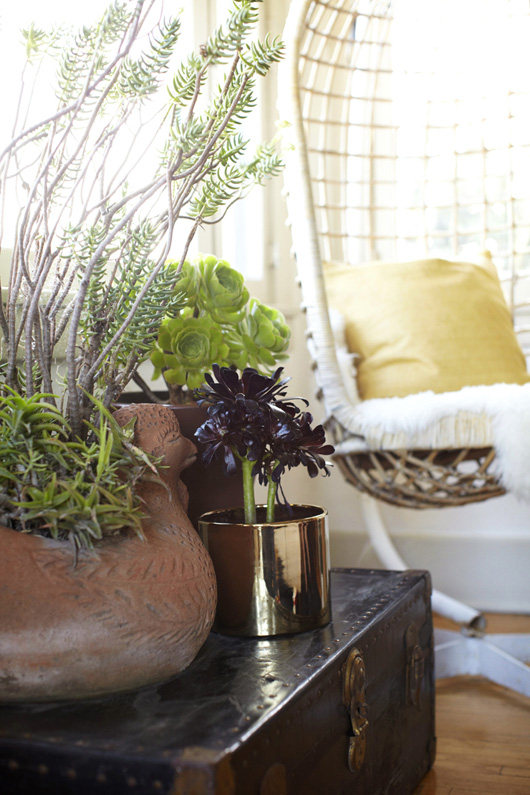 Emily Henderson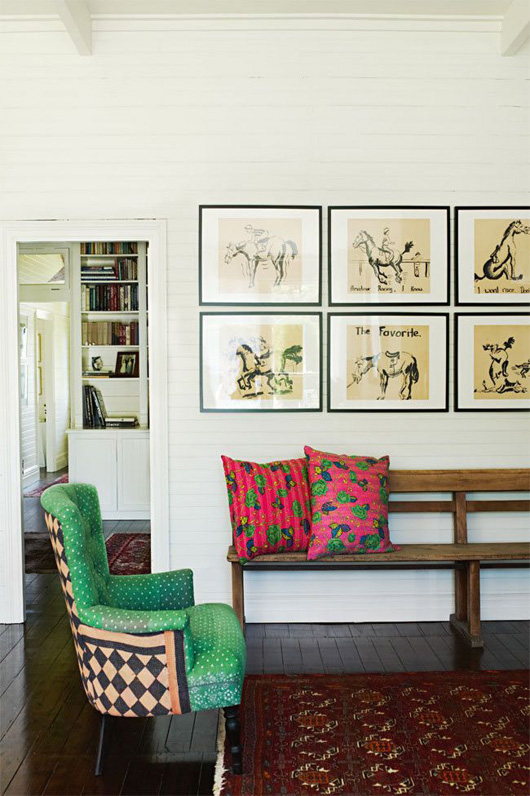 Home Life
Looking for a quick and easy gallery wall? Use book pages or print off your own images (like these beautiful botanicals over at Poppytalk) and frame them in inexpensive frames from Ikea or simply tape them up with bright washi tape. No need to over-think things either…just go with your gut and surround yourself with things that you love. Hope you're having a great week so far!