March 12, 2012
I don't know about you, but that time change yesterday somehow made our Sunday go by far too quickly! Or maybe it was all of the sleeping in and relaxing on the couch all morning….but I'm feeling especially happy that Brad has today off as well and we can head off for some more family fun. The last few days have been anything but sun-filled, with enough rain to keep the grass green for months to come, and I couldn't help but be drawn to homes designed to do an excellent job of bringing the outdoors in….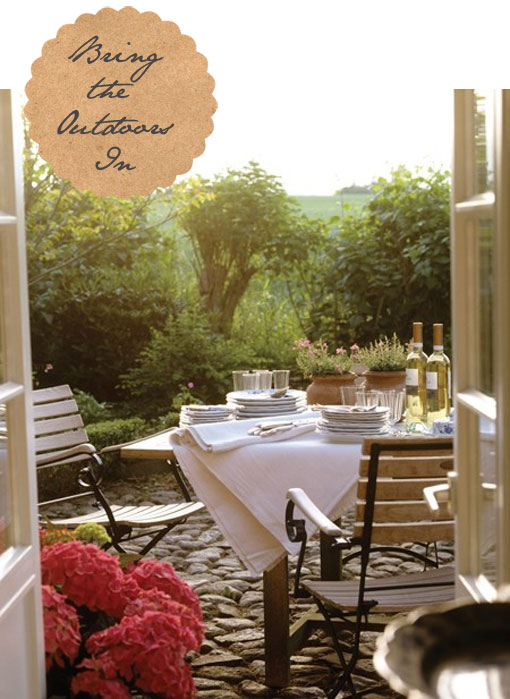 Canadian House & Home. Photo by Andreas von Einsiedel.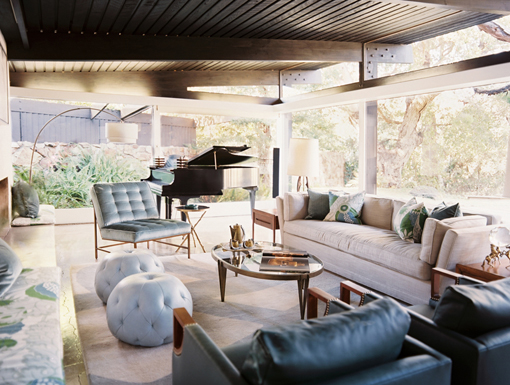 Lonny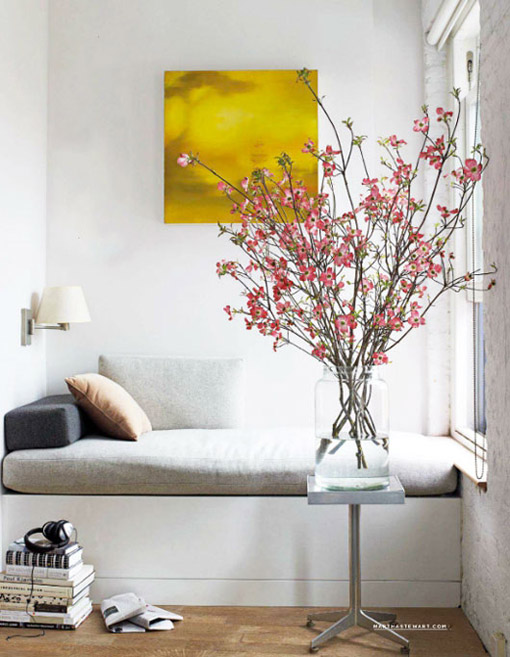 Martha Stewart Living via SF Girl by Bay
Skylights, walls of windows and floor to ceiling doors are enviable architectural features that we're not all lucky enough to have but that doesn't mean you can't bring a little glimpse of the outdoors into your own home. Fresh flowers, potted plants and seasonal branches are the easiest and most affordable option. Floral art and textiles can also make a big impact, especially when in bold colours and patterns like several of the examples below…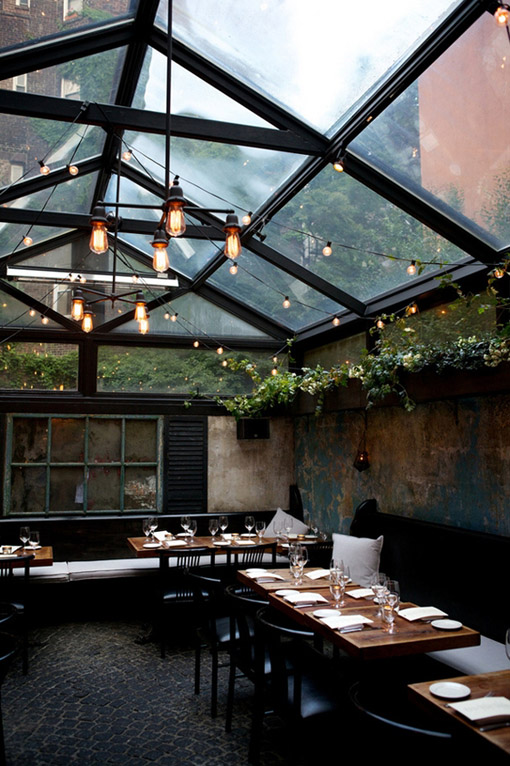 August Restaurant, NY. Photo by Nicole Franzen.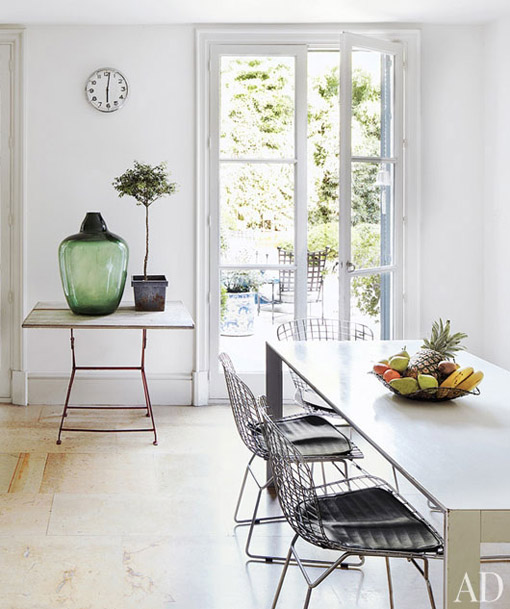 Architectural Digest via Head Over Heels. Photo by Simon Watson.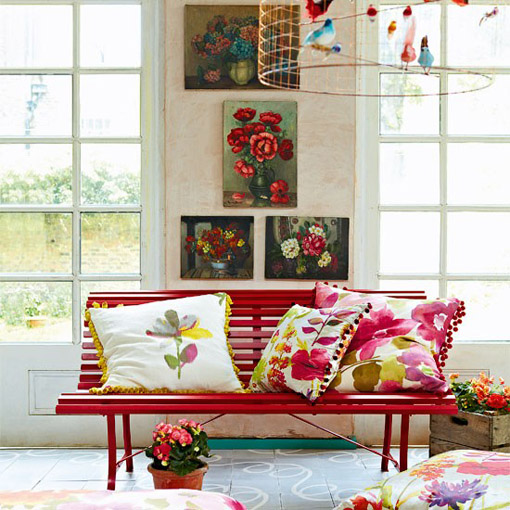 House to Home
I came across this mid-century home remodel over on Dwell yesterday (at some point in our lazy morning!) and fell in love with the amazing ceilings and this gorgeous wall of windows overlooking the backyard. I can already picture the parties we could hold in a house like this…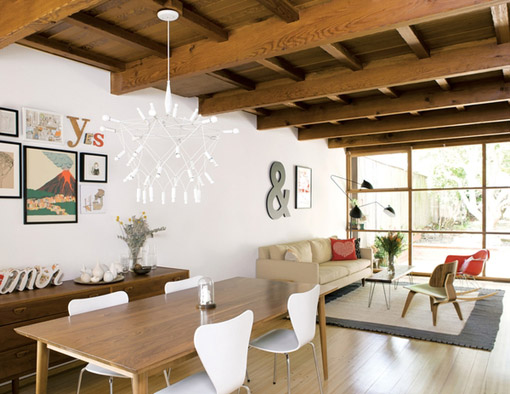 Dwell. Photo by Daniel Hennesy.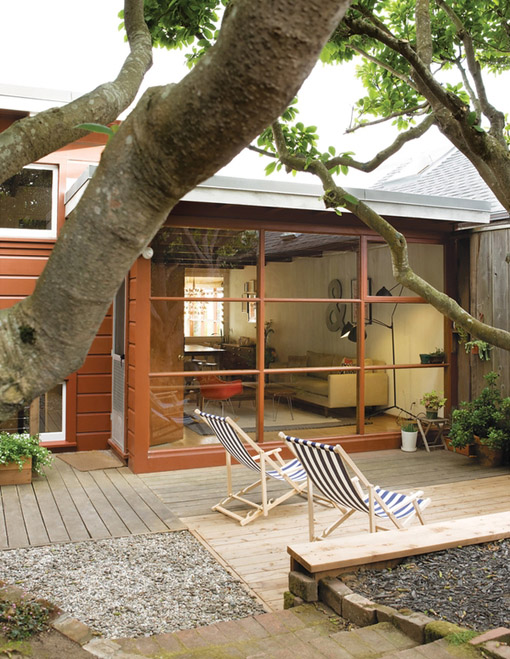 Dwell. Photo by Daniel Hennesy.
Can't you almost feel the warm breezes and hear the sound of lawnmowers? I can't wait to be able to open the doors and windows and let some fresh air in…hurry up Spring!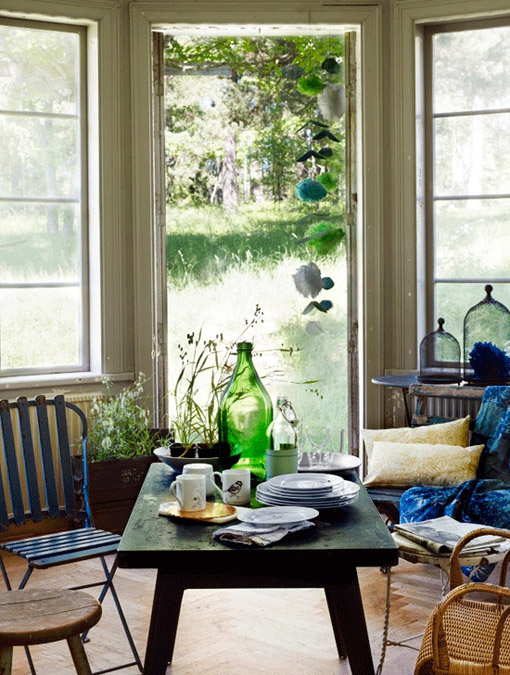 Tina Hellberg and Idha Lindhag for Elle Decoration via Poppytalk.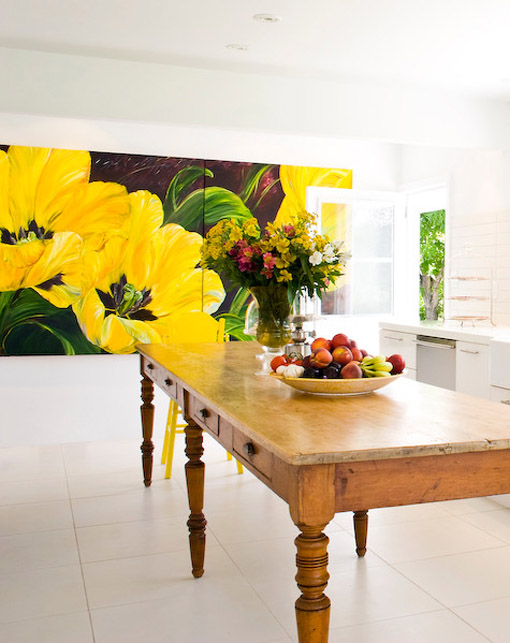 Canadian House & Home via Design*Sponge. Photo by Kim Christie.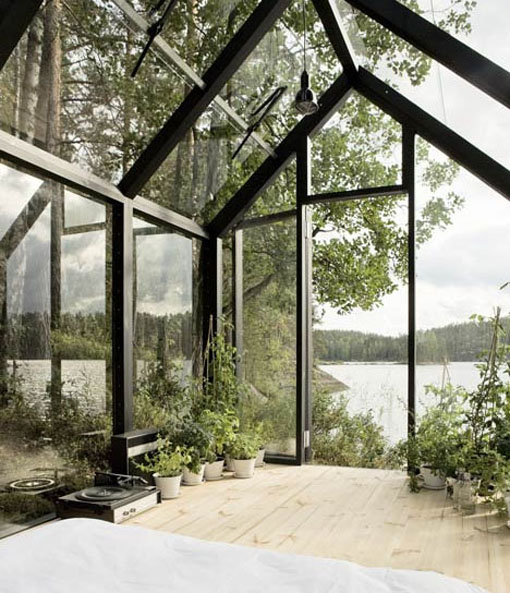 Avanto Architects and Linda Bergroth via Dornob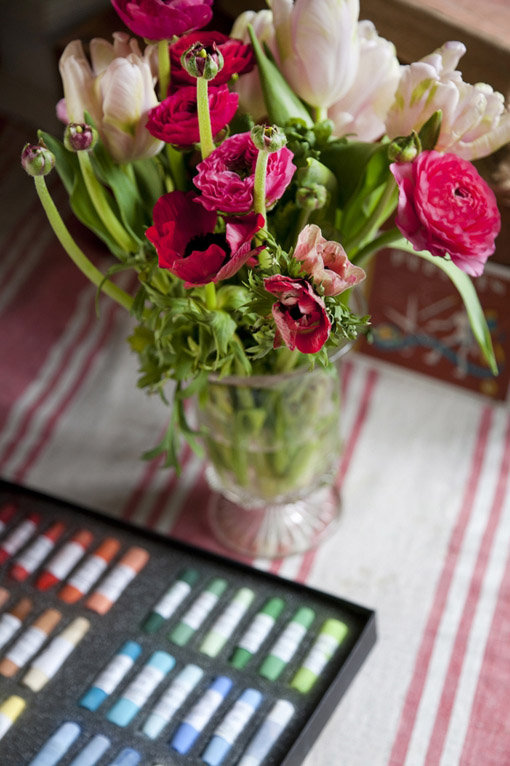 Rue
I love using different shades of the colour green throughout my home to reflect the trees and greenery in our yard. Clippings of boxwood and other evergreens from my garden are another free and easy trick and they last for weeks, much longer than most cut blooms. Live in an urban setting? Try a potted plant like some of these beauties instead. We're off to spend some time outside now, rain or shine…thank goodness for galoshes!