April 7, 2014
Hey strangers! Sorry to fall off of the grid here on the blog but if you're following me over on Instagram, you'll know that we've been preoccupied with some pretty big news . . . we sold our house! Not something we thought would be happening even a mere 2 weeks ago but sometimes things are just meant to be. Here's a personal look at our story, in a nutshell:
Brad and I bought our first home 11 years ago right before Gabe, our eldest was born, and we've basically been house-poor ever since. For the record, it's totally our fault for the simple reason that we love our homes! Projects, renovations and home improvements get me excited (obviously!) and Brad just happens to be an all-round handyman. Our tiny first house was a 5-year renovation labour-of-love that took it's fair share of blood, sweat, tears (not to mention cash!) but we loved transforming the former flop house (it was bad!) into our sweet first family home. Sadie was born and we jumped right into more serious renos there, gutting things down to the studs and swapping the kitchen and living room (I do not recommend living on site with a newborn and toddler for a renovation of this magnitude!) and somehow all survived. Fast forward a couple more years with Lilah on-the-way and it was clear that we had officially outgrown our tiny 2-bedroom heritage charmer. We bought our current West Coast rancher from friends and it has been the most amazing home to raise our family in! The cedar tongue-and-groove ceilings, treed yard, huge windows and quiet neighbourhood will forever have our hearts.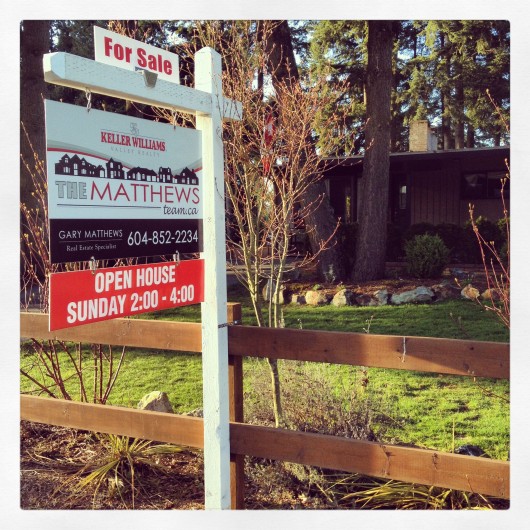 The thing is, despite the fact that Brad and I both work our tails off (he is honestly the hardest worker I know) financial stress has never been far away. Even though our house isn't huge (and we had renters in our basement suite for most of our 6 years here) there are always projects to do, appliances to fix and bills to pay and we've been feeling like we've been treading water for far too long. Financial stresses have played a big part in our marriage and we realized early this year that something had to change if we wanted to keep our family together. We've played with the idea of downsizing (or even selling our house and renting) over the years but never seriously considered it until recently. One of my partners, Kevi, and her family live in a '70's era townhouse complex very close to us and I really loved the layout and lofty ceilings when I first saw her place (not to mention she has mad decorating skills!). I've kept my eye open for similar units on the market (they're few and far between on our side of town) but she let us know during Spring Break of a new townhouse listing in their complex. It had been fully renovated (we're talking everything) so we called our realtor, loaded up the kids and went by for a looky-loo. Well, we loved it! I think we were all surprised by the fact but it felt like us and we could totally see ourselves living there. Long story short, we listed our house last Saturday and the first viewing was on Sunday (before it was even officially on the market) and they made an offer by dinnertime that evening! We accepted and made an offer on the townhouse, which (after a few negotiations) was also accepted. Boom.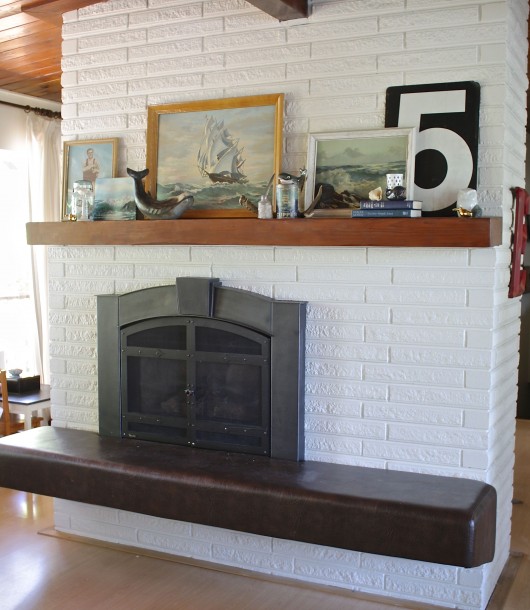 Needless to say, we feel like we made the right decision and that this move is "meant to be" but that doesn't mean that it's been an easy choice to make. I've definitely shed a few sad tears (I'm sure there will be more!) and we'll all miss this house dearly (especially the yard, sniff sniff). But I'm also totally at peace and incredibly excited about our fresh start as a family. There is so much relief at the thought of putting our financial burdens behind us and having the chance to actually save money (is that what a savings account is for??) not to mention have a bit more flexibility for the odd vacation and family fun too. Weighing the pros and cons was actually surprisingly easy when we envisioned what we wanted our future to look like. Together.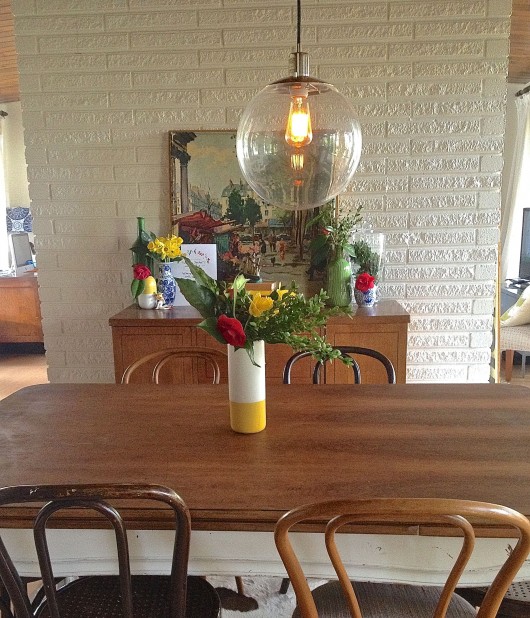 Sorry for the long-winded personal post but I thought it was important to share my story and I'm really excited to share the rest of our journey with you too. Our house is looking sooo clean and has never been more organized (seriously, it hasn't!) and I'll be sure to share some fresh photos with you before we start packing. With the thought of neighbours and who-knows-who poking around at our open house yesterday (I hope someone actually appreciated my tidy utility closet), I've cleaned, purged and organized every cupboard, drawer and closet and it's really inspired me to keep clearing out the clutter and keep things simple at our new townhouse. Our closing date is mid-May so I've only got a five weeks to pack thing up, eek! You can keep tabs on the process here on Instagram and please feel free to send any moving/packing tips my way! Enjoy your Monday :)