September 26, 2010
Drumroll Please!
It's a momentous day for us here at Birch and Bird! We've had "starting a blog" on our to-do list for far too long…today's the day we finally check it off our list! We thought the best way to start, would be to give you all a glimpse into a day in our life as moms, entrepreneurs and junk hunters extraordinaire! This past Thursday, we packed up four of our combined five children and headed to one of our favorite junk meccas just outside of town. The weather forecast…rain…and more rain…of course!
Now, keep in mind, herding young children into barns packed full of breakable and potentially dangerous "treasures" isn't for the faint of heart! But, to prepare you for your adventures, we've compiled a couple of lists below to help you plan a fun day for all…happy hunting!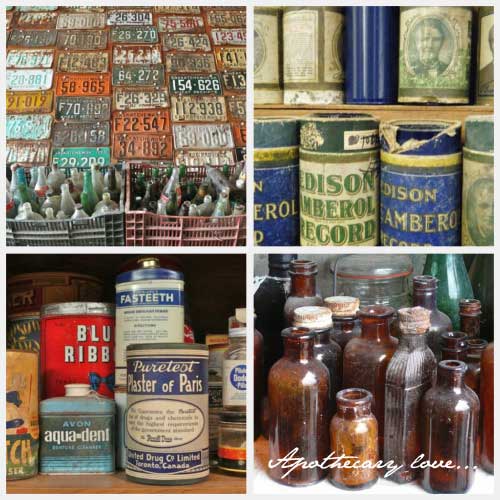 5 Tips to Keep Kids Happy While in a Barn FULL of Goods:
Plan Ahead – Before arriving, make sure all are fed and pottied, set the rules and announce the plan of events, including the reward incentive at the end (for good behavior, of course!)
Pack Smart – Bring snacks, drinks, extra change of clothes, hand sanitizer (a MUST!), and a sense of humor! Always bring cash, camera, tape measure and more hand sanitizer.
Partner Up – It's much easier to browse when you can tag team between browsing and mom responsibilities
Watch the Clock – Keep an eye on snack times for all and potty breaks for 2 year olds, don't forget to pick your 7 year old up from school and be prepared to give up when everyone's just had enough!
Reward – If you'd like to attempt this again, make a memorable happy ending with an ice cream treat for everyone!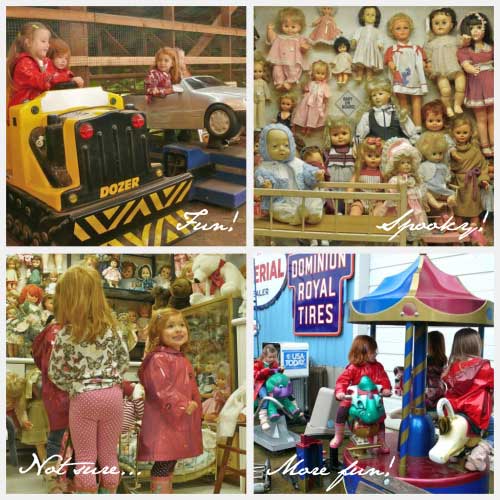 5 Tips for Good Bargains at Barn Sales
Start a pile – Finish shopping before asking the value of your finds. Buy in bulk. The more the better.
Guesstimate – Know how many items you have and come up with a price per item that you'd be comfortable with. Start low but know your maximum price.
Approach the owner – Ask how much they would like for all of the goods. Be friendly and light. A sweet child standing quietly or crying loudly may help seal your deal.
Bargain – Be confident. You have this all worked out in your head already so you should be able to have a good back and forth. Always pay in cash.
Go! – Drive away quickly before they change their mind.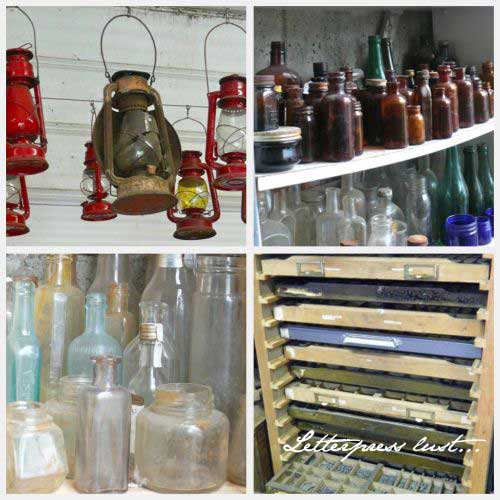 Why do we buy what we buy?
We often hear from friends and family that they just don't know where to start in a thrift shop or barn sale situation. It seems so overwhelming to some people. Or it's just not their "thing". We look at it in an entirely different way. The more junk the better. Searching for goods for our shop is akin to treasure hunting and there's definitely thrill in the chase! There may be a many reasons why we first pick up an item but first and foremost is that we like it and could see it in one of our own homes. Then, the sensible side takes over?. Will other people love it as much as we do? How much will it cost to ship? Has it been a hit in our shop in the past? Have we done our research… are we buying into the forecasted trends? Do we still love it after all those thoughts flash before our eyes? If the answer is no, we don't love it, we don't buy it. While it's hit or miss what we find on any given day, we certainly know what we love when we see it and can fill a box/cart/basket in record time?treasure hunting is the best part of our job, hands down!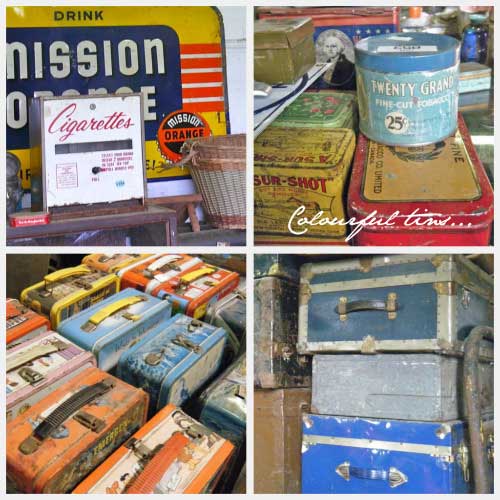 As you can see, our favorite junk barn is a treasure trove and we see something new and exciting every time! This day was a success…the kids had fun, we had more fun and we managed to come away with some new goodies just waiting to be cleaned up and added to our Etsy shop! We did lose track of time, however, and it took some major hustling to pick up a certain 7 year old from school…phewf! Here's a sneak peak at what came home with us this time…